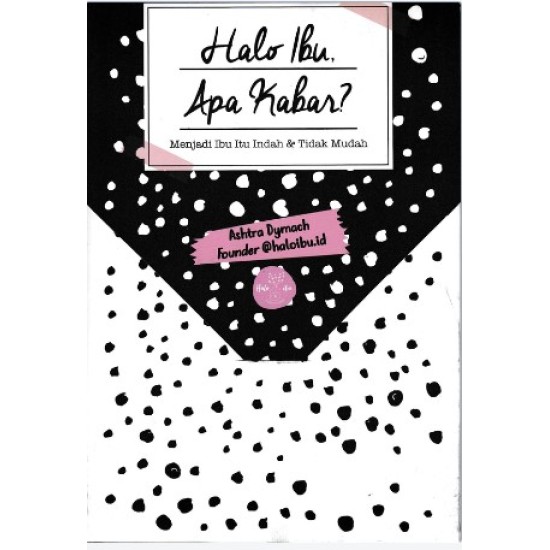 100% ORIGINAL
Halo Ibu, Apa Kabar?
Hemat

Rp26,400 (30%)
Enjoy Fast and Free Shipping

#GROBPRIME
Deskripsi
""Apa yang aku alami saat ini? Mengapa aku gampang menangis? Apa perubahan ini normal? Apa semua ibu merasakan hal ini atau hanya aku?"
Ibu, kamu tidak sendiri, semua ibu mengalaminya. Transisi seorang perempuan menjadi ibu bukan perjalanan yang mudah. Perempuan tidak akan sama lagi seperti dirinya yang dulu, ketika sudah menjadi ibu. Ketika sudah menjadi ibu. Ketika perempuan membuka rahimnya, dia juga membuka hatinya, membuka otaknya, sekaligus membuka diri pada kerentanan. Dunianya tidak lagi sama.
Buku ini hadir sebagai teman, ketika ibu membutuhkan dukungan. Melalui buku ini, kita akan menangis, tertawa, dan merasa lebih baik. Ceritakanlah semua yang ibu rasakan, karena setiap cerita ibu itu berharga dan patut dirayakan.
Welcome to motherhood, ibu! Selamat menjadi ibu dan selamat menikmati proses transisi yang indah ini!
"