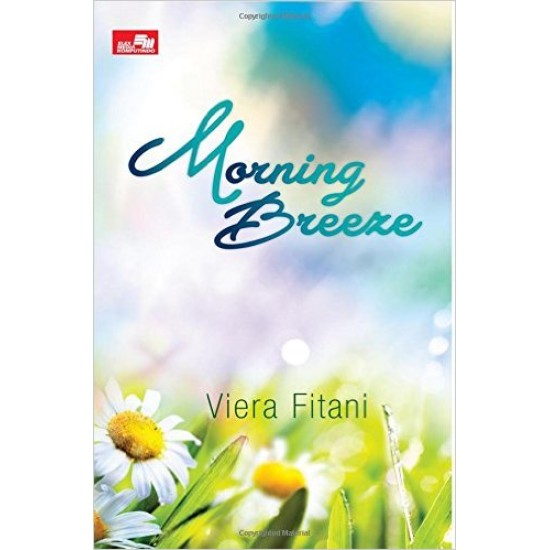 -20 %
Fabian Aganta, dokter tampan yang kelebihan hormon ramah dan baik hati sukses membuat suster Dinasty—yang baru saja menjadi asistennya—sebal setengah mati. Tapi sungguh tak disangka, di balik kelakuannya yang menyebalkan, dokter ganteng itu ternyata menyukai Dinasty yang selalu cemberut dan mengeluhkan setiap pekerjaan yang disuruhnya. Dirga, seseorang dari masa lalu Dinasty datang tepat ketika Fabian menyatakan perasaannya pada wanita itu. Seseorang yang sangat Dinasty cintai dan dinanti-nantikan karena kepergiannya yang tiba-tiba. Mungkinkah Dinasty akan menyukai Fabian dan meninggalkan orang dari masa lalunya? Atau Fabian-lah yang dipilih Dinasty untuk menemaninya seumur hidup?
"Dinasty, angin pagi adalah favoritku. Dia bisa berembus begitu kencang, menyejukkan, namun terasa hangat karena sinar matahari yang mulai muncul. Begitulah kamu bagiku. Menyejukkan dan menghangatkan di saat bersamaan. And whatever happens, you'll always be my morning breeze…."
***
"Mungkin Dirga itu keren. Tapi, Fabian adalah tipe idaman wanita. Semua pasti setuju." —Catz Link Tristan, Emak rusuh yang menulis novel Labirin dan Gerimis Bumi.
"Dikisahkan dengan sangat manis hingga saya tak ingin berhenti membaca. Buku ini
membuat saya jatuh cinta pada tokoh-tokohnya yang begitu hidup dan memesona. Good Job!" —Nima Mumtaz, Penulis Cinta Masa Lalu dan Akulah Arjuna.
"Jangan pernah berpikir bahwa novel ini hanya menyajikan manisnya kisah cinta. Karena pada nyatanya, segala macam rasa ada di dalam novel ini. Morning Breeze benar-benar
bisa membuat aku tersenyum, cemberut, bahkan hampir menangis karena turut merasakan kesedihan dan kebahagiaan tokoh-tokohnya." —Jenny Thalia Faurine, Penulis Playboy's Tale dan Unplanned Love