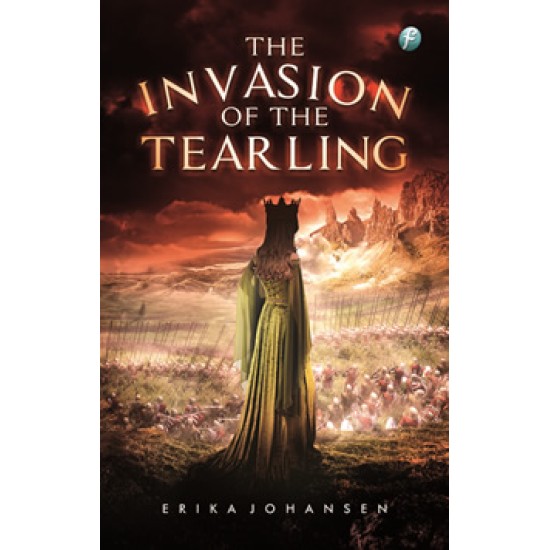 -20 %


The Invasion of The Tearling
"Kalau gagal, orang menyebutnya sinting. Tapi kalau berhasil, orang menyebutnya genius."
Ratu Merah dan pasukan Mortmesne sudah di depan mata, ancaman invasi semakin nyata. Kelsea, sang Ratu Tearling, harus memutar otak mencari cara agar rakyatnya tidak kembali dibantai seperti pada invasi sebelumnya. Penguasa Cadare, negara tetangga, hanya mau berkoalisi jika Kelsea bersedia menjadi salah satu dari sekian banyak istrinya. Dan sesosok iblis berbahaya yang muncul dari dalam api menawarkan bantuan jika Kelsea bersedia membebaskannya dari kutukan.
Ketika situasi semakin genting, kedua batu safir Kelsea malah menariknya mengembara jauh ke masa lalu. Kelsea memasuki kehidupan seorang wanita bernama Lily Mayhew yang menjadi korban kekerasan rumah tangga. Awalnya Kelsea tidak mengerti keterkaitan dirinya dan Lily, tapi sedikit demi sedikit misteri terkuak. Dan Kelsea sadar, mungkin solusi atas masalah di masa depan, bisa ditemukan di masa lalu. Namun apakah solusi yang diambil Kelsea akan membuatnya jadi orang genius, atau sinting?
The Invasion of The Tearling adalah sekuel dari The Queen of The Tearling, debut spektakuler dari Erika Johansen yang hak cipta filmnya telah dibeli oleh Warner Bros. Emma Watson, aktris yang terkenal dengan perannya sebagai Hermione di film Harry Potter, telah setuju untuk menjadi produser dan pemeran utama film ini.
Penerbit Mizan
ISBN 9789794339565
Perkiraan Berat 0.42 kg
Negara Produsen Indonesia
Tanggal Terbit 29 Agu 2016
Lebar 20.5
Panjang 13
Tebal 2.6
Halaman 592
Bahasa INDONESIA
Tipe Jilid SOFT COVER
Tags: mizan, Erika Johansen, ramadhanmizan, GrobMizan, clearanceSale, GrobPrimeDay, GrobPrime25, RRMD, RMD35, XRM, 1010