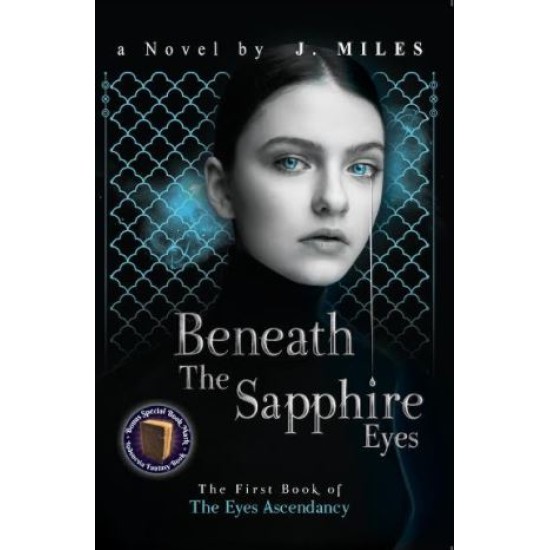 -20 %
Beneath The Sapphire Eyes
Ketersediaan:
Penerbit: Fantasious
Model:

9786025406409
Alb, Galben, Sapphire, Ret, Verde, Mazare, Exgret.
Pada saat bumi terbentuk, terdapat dua dimensi di bumi, Kleins dan Alkleins. Keduanya diisi oleh ras manusia. Namun, di antara mereka banyak yang berbeda. Jika dimensi Kleins diisi oleh ras manusia biasa di mana kehidupan normal itu berada, dimensi Alkleins diisi oleh ras manusia dengan kekuatan berbeda. Alkleins bahkan membagi ras manusia menjadi enam: Alb, Galben, Sapphire, Ret, Verde, dan Mazare. Mereka dibedakan berdasarkan warna iris mata dan fisik. Meski begitu, mereka hidup berdampingan di dimensi Alkleins. Alb, ras tertua dengan keindahan sayap dan iris putih. Galben, ras dengan iris kuning dan kepintaran di atas rata-rata. Sapphire, ras beriris biru dengan kekuatan menggerakkan benda bahkan manusia. Ret, ras beriris merah dengan fisik manusia-hewan. Verde, ras dengan telinga lancip dan iris hijau. Satu-satunya pemilik kekuatan sihir. Mazare, ras beriris hitam atau cokelat dengan kemampuan bernegosiasi terhebat di antara lain.
Dan, seorang teman baruku mengatakan bahwa aku berasal dari Ras Sapphire. Ini gila! Bagaimana bisa itu terjadi?
"Selamat menjelajahi tujuh iris berbeda dan dimensi mereka." -- Gita Nuari (TMINDO)
***
Tentang Penulis : Jihan Munifah, dikenal dengan nama pena Jihan Miles, lahir di Jambi, 30 April 2000. Novel pertamanya adalah Beneath The Sapphire Eyes yang sebelumnya berjudul The Sapphire Princess di Wattpad. Sequel dari cerita ini pun telah diterbitkan di Watppad dengan judul Beyond The Alb Eyes. Tak hanya fantasi, Jihan juga menerbitkan genre sci-fi, paranormal, dan genre lainnya di Wattpad, seperti My Lovely Ghost, LOOP, dan My Red Riding Hood Tale. Jihan sudah berada di dunia novel sejak 2014 dan untuk pertama kalinya memublikasi ceritanya di Wattpad dengan nama pengguna @koalamerah.
Penerbit Fantasious
Format Soft Cover
Dimensi 13 cm x 19 cm
Halaman 300
Berat 300 gram
ISBN 9786025406409
Tanggal Terbit 23 Maret 2018
Tags: Fantasious, J Miles, ramadhancds, CDSFlashSale, , GrobCDS, DiskonDoel, LoveableSetengahHarga, GrobPrimeDay, GrobPrime30, GrobPrimeDay, GrobPrime30, RRMD, RMD50, XRM