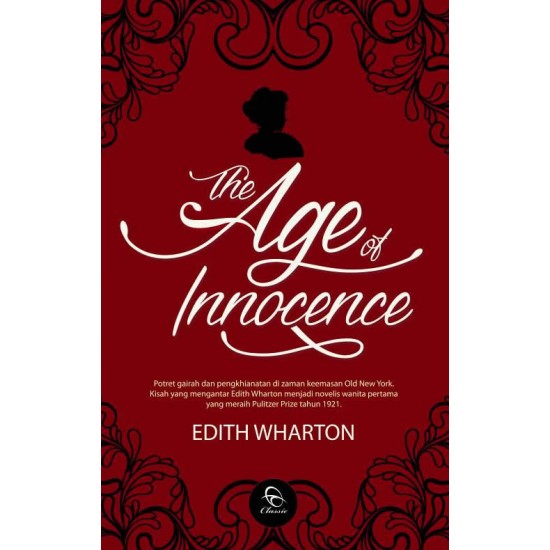 -20 %
Newland Archer, pengacara muda berbakat, mengidamkan kemapanan di kalangan kelas atas New York demi status sebagai pria terhormat. Karena itu dia membulatkan tekad dengan menikahi May Welland dari keluarga Welland yang berpengaruh. Tetapi semua cita-cita Archer tentang status dan kehormatan buyar ketika dia bertemu Countess Ellen Olenska, sepupu May Welland yang ingin bercerai dari suaminya. Sebuah situasi yang dianggap sebagai skandal memalukan di mata masyarakat kala itu.
Archer tak dapat menahan gelora hatinya. Apalagi cintanya mendapat sambutan dari sang Countess. Tetapi, mencintai sang Countess berarti mengambil risiko terbuang dari masyarakat kelas atas dan pekerjaannya sebagai pengacara mapan, sebuah tujuan yang sudah diperjuangkan Archer sepanjang hidupnya. Beranikah Archer menanggung konsekuensi itu demi cinta? Apalagi May Welland yang dianggap sebagai gadis polos dan naif ternyata tak mau melepaskan Archer begitu saja tanpa perjuangan.
The Age of Innocence, prosanya yang luwes dan menggugah, karakterisasi kuat dan setting menarik, membuat novel ini mejadi favorit pembaca dan kritikus. Kisah yang menggambarkan tekanan sosial dan kisah cinta segitiga di kalangan masyarakat New York kelas atas di awal abad, 20 ini sukses mengantarkan Edith Wharton menjadi novelis wanita pertama yang memenangkan Pulitzer Prize di tahun 1920. Kisah ini juga sudah diadaptasi dalam berbagai drama, seri televisi dan film oleh Martin Scorsese di tahun 1990-an dengan bintang Daniel Day Lewis, Michelle Pfeifer dan Wynona Ryder. .
Penerbit: MIZAN PUBLISHING
Kode Buku: QA-24
ISBN: 9786021637838
Tahun Terbit: Oktober 2015
Halaman: 484 Halaman
Berat: 0,38 Kg
Format: Soft Cover