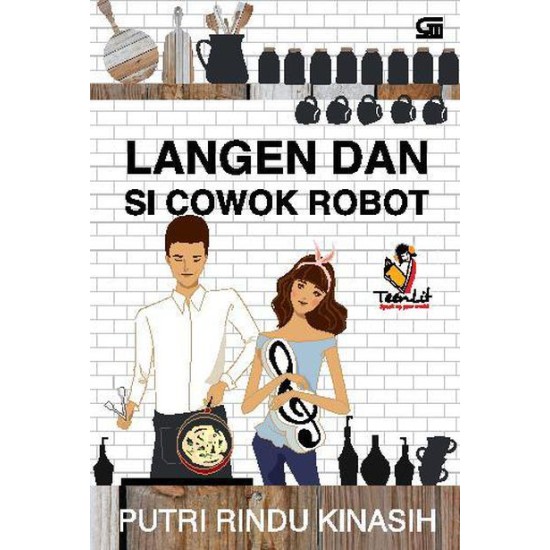 -20 %
Langen dan Si Cowok Robot
Perseteruan Langen, Andrea, dan Daniel dengan geng yang dipimpin Agatha berimbas pada kerjasama Langen dan Patra dalam mengaransemen lagu-lagu soundtrack drama musikal Ella and the 21th Century yang akan digelar OSIS SMA 1 Jakarta.
Langen harus bersabar menghadapi cowok kaku bin moody yang sulit dimengerti itu demi taruhannya dengan Agatha. Belum lagi pemeran utama drama tersebut sengaja membuat keributan dengan memodifikasi lagu-lagu yang dibuatnya bersama Patra.
Persoalan papa Andrea pun tidak urung memperumit masalah. Bagaimana agar rahasia papa Andrea tidak terungkap oleh geng Agatha? Bagaimana Langen bisa mengetahui alasan di balik sikap kaku Patra? Dan apakah Langen juga bisa menangani hatinya yang tiba-tiba berubah, apalagi ketika menikmati masakan Patra yang superlezat?
Tanggal Terbit : 16 Des 2014
ISBN : 9786020310909
Penerbit : Gramedia Pustaka Utama