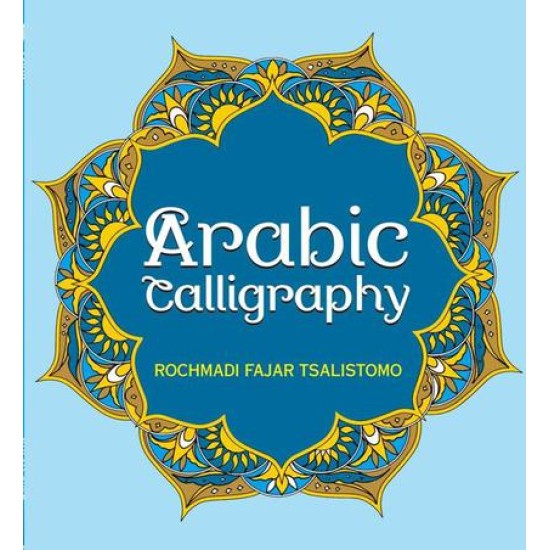 -20 %
ARABIC CALLIGRAPHY: ADULT COLORING BOOK
Kaligrafi dan mewarnai. Seni menulis indah berpadu dengan warna sebagai pengisi keindahan, tentunya menjadi hal baru yang seru untuk dicoba. Lebih dari itu, buku ini membawa Anda semakin rileks dengan ...

Arabic script and the art of calligraphy: Anda akan merasakan pengalaman tak terlupa dalam tiap lembarnya, saat asma'ul husna, awalan dan penggalan ayat dalam Al-Quran, serta mahfuzat atau kata-kata mutiara sebagai teladan yang baik, berpadu dan menunggu untuk dihias dengan warna pilihan.

Field of wisdom: Temukan keasyikan tersendiri saat mewarnai tiap halaman dalam buku ini. Di satu sisi Anda akan menikmati menggoreskan garis demi garis penciptaan ruang mewarnai, di sisi lain Anda bisa mendapati banyak inspirasi dan pengetahuan baru saat menyimak arti tulisan berbahasa Arab.

Sharing is caring: Can't wait to see the different ways you create your own color versions. Upload, tag, dan gabung ke instagram @colorplaytime dengan hashtag #ArabicCalligraphyColoring karena hal-hal menyenangkan itu akan berlipat-lipat serunya jika dibagi, bukan?

Selamat mewarnai dan meresapi!
Penerbit: BENTANG PUSTAKA
Kode Buku: BZ-278
ISBN: 9786021246696
Tahun Terbit: April 2016
Halaman: 96 Halaman
Berat: 0,44 Kg
Format: Soft Cover