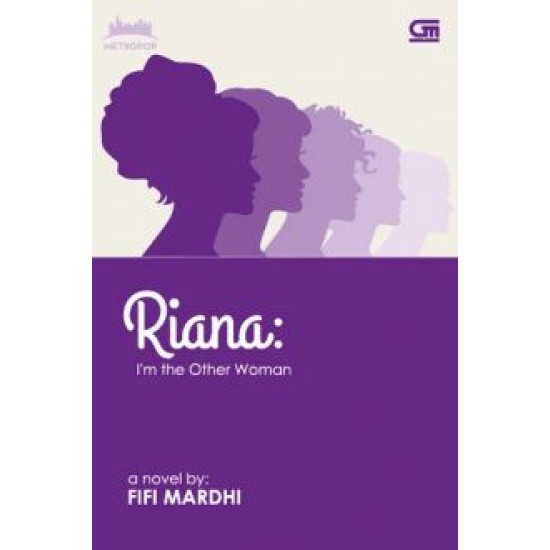 -20 %
MetroPop: Riana - I'm The Other Woman
NIEN:
Nien tidak membalas pagutan bibir Sam, pun tidak menolaknya. Nien hanya diam. Membayangkan Lena. Membayangkan pipinya yang merona setiap membicarakan Sam. Membayangkan matanya mencuri-curi pandang ke arah Sam.
NA:
"Brain is the sexiest part of a man's body. And you have a brain, Sir, one of the best among all." Na menyebutkan itu sambil mengerling manja pada Lukman. Hanya jam terbang Lukman yang tinggi dalam menghadapi perempuan yang membantunya tidak tersedak mendengar pernyataan seintimidatif itu.
RIE:
Jujur, sebenarnya aku lebih menikmati pembicaraan kami via Yahoo! Messenger. Di dunia maya aku bebas mendeskripsikan mimik dan wajah Adit sesukanya. Dan kalau suatu saat aku mati gaya, pembicaraan bisa ditunda dengan alasan ketiduran, ada telepon masuk, atau sinyal yang sedang tidak bersahabat.
RIA:
Yang terbayang dalam pelupuk mata Ria hanyalah Bagas. Bagas yang tidak ganteng. Bagas yang tidak gaul. Bagas yang gendut. Bagas yang aneh. Bagas yang nerd. Bagas yang menorehkan nyaman dan tidak mau pergi dari pikiran Ria.
AYA:
Aku menatap laki-laki di hadapanku dengan saksama. Mencari-cari keindahan di wajahnya, menganalisis seberapa tinggi tingkat keenakannya untuk dilihat, dan berharap ada hal yang cukup bagus untuk menjelaskan kegemaranku pada lelaki ini. Tidak Ada.
Namaku Riana. Aku mengenal mereka semua.